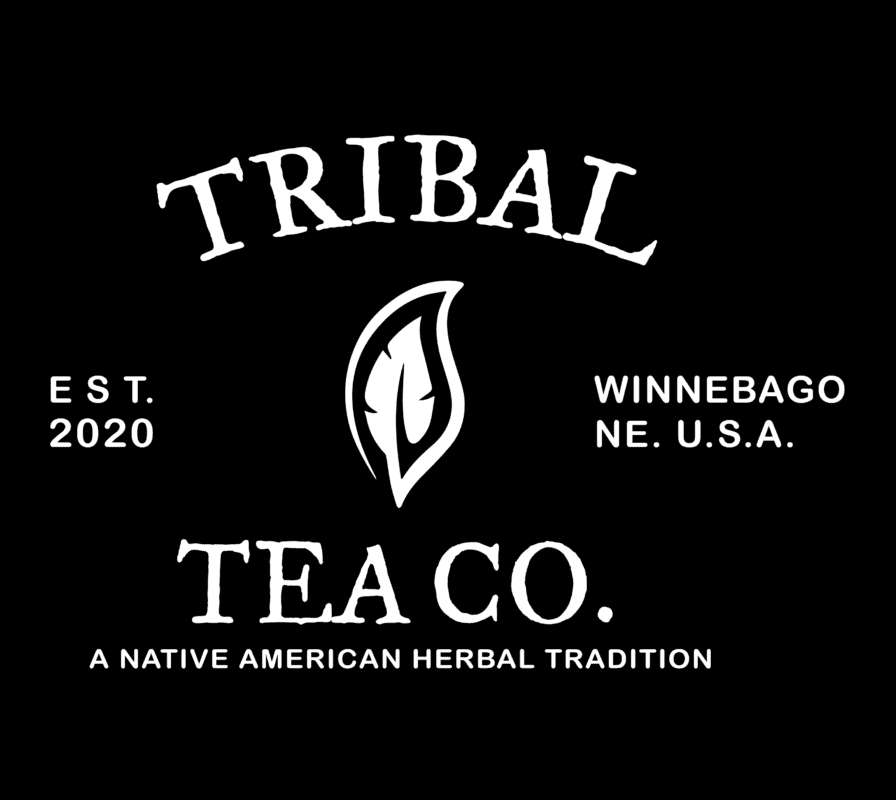 SweetGrass Trading Company recently launched a new line of loose-leaf herbal teas, which are now available to purchase! Single tins and wholesale orders can be purchased at www.tribalteaco.com. You can also purchase a tea subscription box to get your favorite flavors delivered monthly. Ten percent of all proceeds from the tea sales will go to mental health-centered non-profits focused on Native American communities. 
SweetGrass Trading Company is part of Ho-Chunk Trading Group, a subsidiary of Ho-Chunk, Inc.

The tea comes in six delicious flavors: alfalfa spearmint, apricot-cinnamon, cinnamon cardamom, hibiscus peppermint, juniper berry and peppermint chamomile — all packed with love on reservation of the Winnebago Tribe of Nebraska. Learn more about each flavor below.  
 
Alfalfa-Spearmint is an amazing herbal tea. Melding spearmint with peppermint leaves, the initial note of this combination instills the air with a sunny and vivid aroma. Alfalfa supplies the secondary note, an herb that is brimming with nutrients that can deliver energy and aid in detoxifying the body.  The outcome is a tea that is bright, tasty, and bursting of goodness. 
*Ingredients: Peppermint leaf, spearmint leaf, and alfalfa leaf 
 
Apricot-Cinnamon is a marvelous mix of dried fruits and flowers, delightful with any dessert, and caffeine free.  Gently dusted cinnamon chips are meticulously blended with full marigold petals to fuse sweetness with floral healing.  The integration of diced apricot pieces provides vitamins and minerals.  Let this blend flow after dinner and for a refreshing alternative, drink it iced in the warmer months. 
*Ingredients: Marigold petals, cinnamon chips, diced apricot pieces and apricot essences. 
 
Cinnamon-Cardamom is an imaginative herbal blend fetching together familiar spices in a context all their own. With an embracing warmth in every cup, this blend basks in a plethora of varying tastes that collaborate and coalesce in the infusion of sweet cinnamon and rich cardamom along with the nip of ginger, and spicy black pepper. This delightful taste parade is equally pleasing poured over ice as it is piping hot. 
*Ingredients: Cinnamon chips, cardamom, ginger, black pepper 
 
Hibiscus-Peppermint is comprised of ruby colored petals and emerald leaves that mingle together to craft this uncomplicated but outstanding herbal tea.  With just three ingredients, these power houses of flavor carry their weight. The subtleness and freshness of peppermint generates a sensation of joy, whereas the floral notes of the hibiscus blossoms are calming and comforting. Sip it while it's hot or on ice, either way this tea is tremendous. 
*Ingredients: Hibiscus, peppermint and stevia 
 
Allergen: Hibiscus may be intercropped with peanuts. Occasionally, fragments of peanut shells may be present. 
 
Juniper-Berry is abounding with good things. With the energizing benefits of juniper berry. This is a satisfying herbal accented with crimson hibiscus petals.  A cooperating and commingling mix of strawberry leaf and black berry leaf, this infusion brims with the aromatic smell of a berry patch. Rose hips bring sweetness and some vitamin C before their faintly tart aftertaste.  This will enliven the nose and the taste buds. 
*Ingredients: Strawberry leaf, blackberry leaf, hibiscus flower, rose hips, juniper berry, acerola (vitamin C) powder, and natural fruit flavor 
 
Peppermint-Chamomile is a great post-meal treat, combining the digestive benefits of peppermint with the soothing and relaxing properties of chamomile.  This is a sweet-scented and spectacular tea, exhibiting a lively yet light cup that invigorates the airways, concentrates the stomach, and diminishes hassles and distractions. This distinctive fusion decelerates the mind; sip this one on the couch and allow the day to go its way. 
*Ingredients: Chamomile and peppermint leaves.